Research Your Family Hisotry
9 April 2010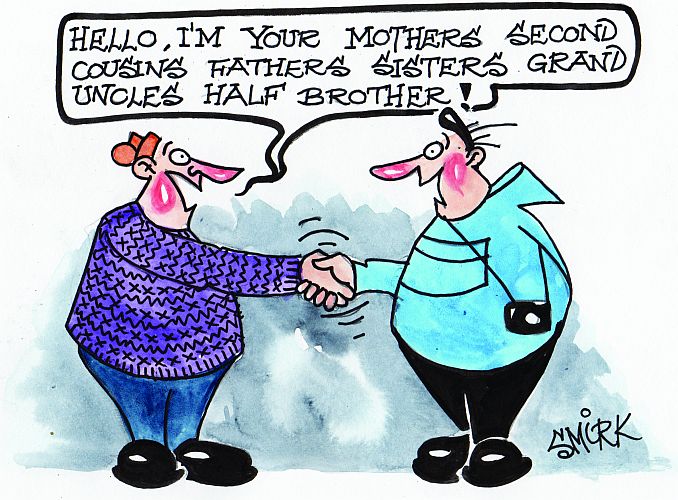 Cartoon by local artist Smirk

In preparation for the Hamefarin, Shetland Family History Society and the network of local history groups are keen to hear from Hamefarers who are interested in researching their family history.
Many Hamefarers will already be able to trace their ancestors down through the generations, but if you would like further assistance or if you are starting at the beginning then please get in touch – we would be glad to assist you.
With so many visitors expected during the event we would like to do as much research in advance prior to your arrival.
If you would like assistance then please contact Elizabeth Angus, Secretary, Shetland Family History Society, who will deal with your enquiry. You can email Elizabeth at: secretary@shetland-fhs.org.uk