Quilting Challenge - Shetland Way of Life
16 March 2010
Regular visitors to the Shetland Hamefarin 2010 website will be aware of the special Hamefarin Quilt project, co-ordinated by keen quilter, Ann Hill.
As well as making the Hamefarin Quilts, Ann is also organising a number of other quilting events during the Hamefarin celebrations.
Quilters from around the world are invited to enter the Quilting Challenge. The Challenge is to proudce an original quilt on the theme "Shetland Way of Life" (eg, landscapes, wildlife, crofting, the sea). Prizes are sponsored by Shetland Jewellery, Popular Patchwork and The Shetland Times Bookshop. Ann will also award a trophy for the best young quilter, open to quilters up to the age of 15 years.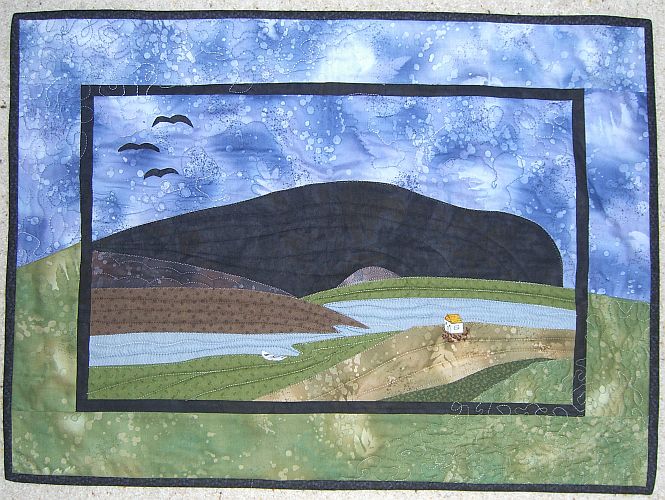 Landscape Wallhanging by Ann Hill

Entries will be on display at the Hamefarin Club in Islesburgh Community Centre and the winners will be announced at a Quilter's Show and Tell evening on Monday 21 June.
To enter the challenge, download the terms and conditions and entry form here (download size 137KB).